*our partner in India, Akshaya Patra, was recently featured on NPR – read more here
Headlines about India usually mention economic growth or technological prowess. Yes, the Indian economic super engine is impressive: GDP per capita has skyrocketed over the last decades (see graph).
However impressive the growth, it's important to remember that not all Indians are riding this economic tidal wave. Case in point: In the first half of 2011, Maharashtra, the Indian state that contains Mumbai, recorded 18,486 deaths due to malnutrition in children aged 0-6. That's 77 malnutrition-related child deaths a day. Still, dry statistics only get one so far in understanding a problem as vast and complex as child malnutrition in India. For the visual, check out this recent NDTV India broadcast which puts a heart-breaking face on the hunger-related tragedy that unfolds daily in Mumbai.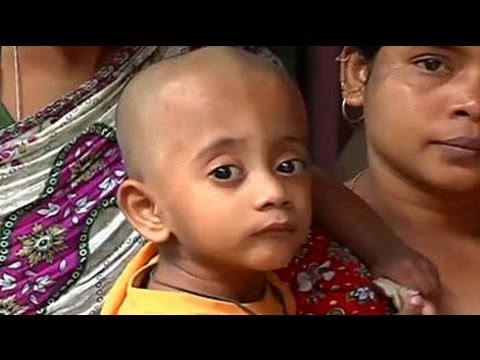 We at 2 Degrees recognize the severity of malnourishment in India, and since our social mission is to fight global childhood hunger, we are giving in India. This is made possible by our fantastic non-profit partner, Akshaya Patra, which gives away locally-sourced hot meals in schools across the country. This service has the double impact of feeding hungry children and providing an incentive for school attendance.
To date, 2 Degrees has triggered the donation of over 110,000 meals in the Indian state of Karnataka by way of Akshaya Patra's fantastic school lunch program. We're looking forward to making a larger impact in 2012. Help us do this by purchasing one-for-one 2 Degrees bars and spreading the word about our important social mission.
We'll leave you with a message of hope from Akshaya's website:
"For Minu Behar, the meal at school is often the only food she has during the day. With no one to cook for her and her siblings after the loss of their mother, the mid-day meal provided is a blessing in many ways. While her father, a rickshaw puller, goes out to earn a living for the family, her youngest sister, not yet old enough to attend classes, stays at home. Minu and her second sister go to Beatrix Primary School in Puri and if there is food left over from the lunch provided everyday, they take it home for the little one. Minu always waits in suspense to find out what dishes are on the menu, whether it is Alu Mutter (Potato Peas gravy), Vegetable Pulao, Paneer Sabji (Cottage cheese with vegetables), Dalma (vegetables with lentils), Kheer (a milk based sweet) or any other specialty."